Quaker Meeting House/Museum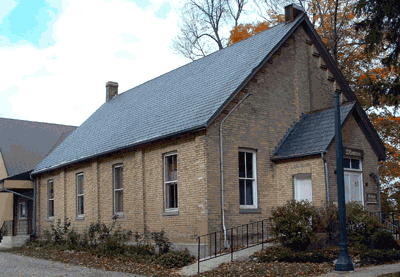 The Norwich and District Museum is one of Ontario's longest operating rural community museums - and one of the very best! Located in the heart of Oxford County at the edge of the village of Norwich, it boasts a large site and a stunning collection of artifacts relating to the agricultural and social history of the area.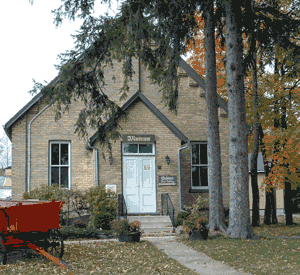 The idea of creating the Norwich and District Museum was spearheaded by the Norwich Pioneer Society (now the Norwich Historical Society) who recognized the rich and interesting history of the area and began collecting historically significant local artifacts. As the collection grew, a permanent home was needed to properly store and exhibit the objects gathered. The Society of Friends donated a former meeting house to the Pioneer Society for this purpose. On June 13, 1970, the Norwich and District Museum was officially opened in its permanent location, an 1889 Meeting House, located on Stover St. North.

The home page for this site shows some of the outdoor exhibits at the museum.